CYG Electronics (Dongguan) employs a highly capable research and technical team, which provide direct support for our customizable services. Some of our customizable services include:
Customizable sizes
We have customized CB-DWT-RX tubing for automobiles according to special requirements for automotive cables: the shrink ratio should be 6:1, and the inner diameter of the cables should match OD1.5mm cores at a minimum and OD6.0mm cores at a maximum. We have also designed an in-service transparent diesel-resistant ultra-thin double wall tubing whose inside diameter is 9.0 mm before shrinking and 1.5 mm with wall thickness of 1.6 mm after shrinking.
Customizable colors
We have customized a CB-HFT -φ9.0 tubing of two special colors, RAL 5011 and 5017 according to RAL International Color Card. Our customers are satisfied with this CB-HFT -φ9.0 tubing and keep consulting on it.
Cases of customizable services
Ever since our founding in 1993, CYG has always concentrated on the development, production, and marketing of functional polymer materials and related products. Our heat shrinkable tubing has been sold all over the world, finding a common application in electronic and automotive components as well as metro fields. Over many years, CYG has successfully completed the following mega projects.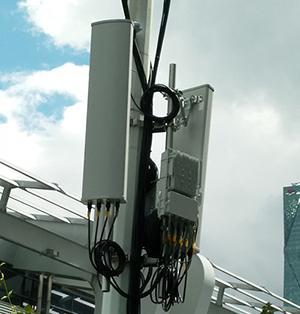 1. CYG has been a steady supplier for Huawei Technologies and received the prestigious "Excellent Supplier Award" as an integrated products supplier in 2016. Our CYG-SSS silicone cold shrink tubing in particular has been widely applied in Huawei communications equipment, providing water-resistant seal connections for coaxial cables, jumper wires and jumper wire connectors of base Stations.
2. CYG has won a bidding war on cable accessories for the Pakistan National Electric Power Authority (NEPRA), and our heat shrinkable tubing was successfully tested by NEPRA. As a result, we have become a qualified supplier for Pakistani electric power companies.
3. CYG has introduced supply chain management from Phoenix Contact USA successfully to ensure long-term massive supply for CB-HFT(TM) landmark products, and the supply quantity is breaking through that of other companies in Phoenix Contact Group.